hpg hydro power generation
Our experience is at the service of customers with state-of-the-art solutions, because we look to the future.
About us
HPG started out as a leader in the hydropower world, and then grew and expanded into the electromechanical sector with the addition of new skilled workers.
Our vision
We work hard to become a point of reference for our customers, providing all-round service quality and punctuality.
Services

hpg hydro power generation
When numbers count!

Continuous training, with constant focus on the skilled preparation of our technicians and collaborators.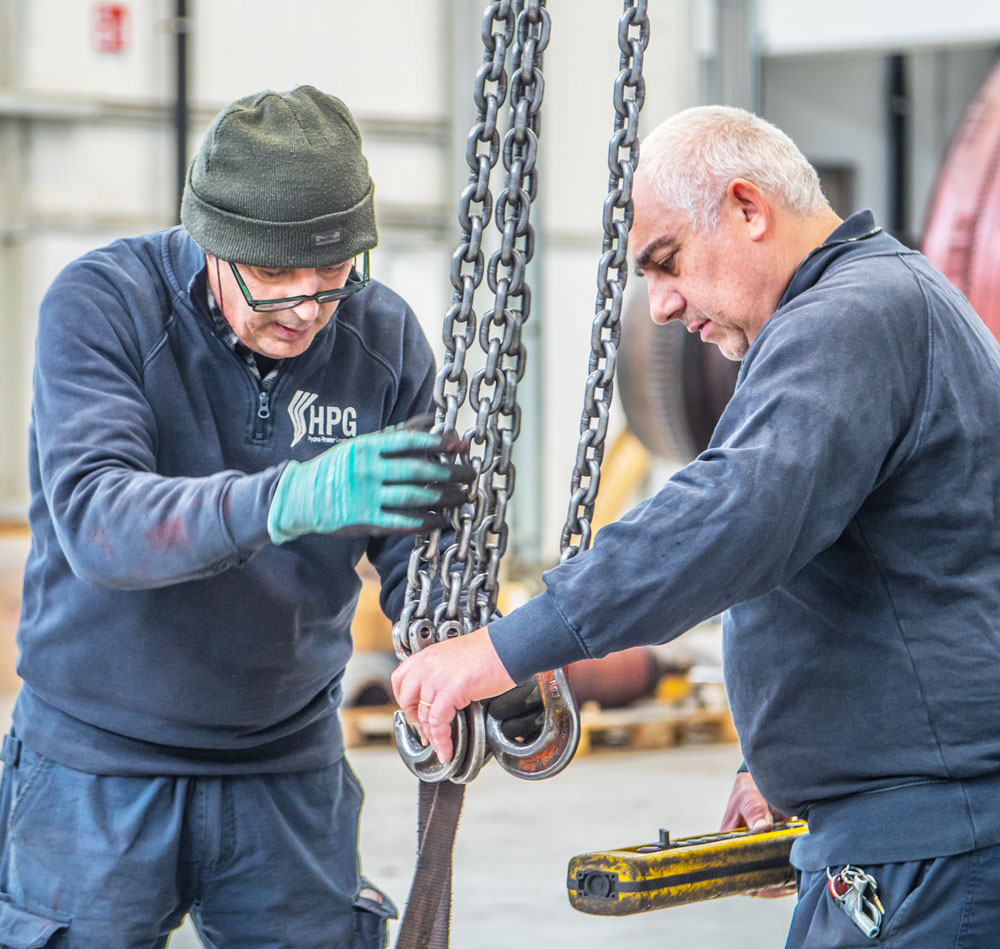 the team
Skill is
synonymous with guarantee!
The company's spirit drives our technicians to seek ever more efficient solutions and to collaborate with local universities in order to provide all our customers with the technical solutions best suited to their needs, for their complete satisfaction.
certifications
Our priority: quality